Objects > banner in polyester embroidered with white cotton thread (100 x 65 cm) and wooden
mast (200 cm), trousers and cotton shirt, rubber shoes and 01 mineral pigment print on cotton paper (80 x 53 cm)



The Defendant is Naked was a performance carried out at the 2017 Carnival in Sao Paulo. It consisted of walking through different block parties in the city centre, carrying an eponymously embroidered banner. Amidst the festive crowd and the colorful decorations of the streets, there stood out the black and white solitary message in the air: "the defendant is naked" ("o réu está nu" in Portuguese).

It was a reference to Hans Christian Andersen's classic tale, "The Emperor's New Clothes", in which he is tricked by his tailor, believing to be wearing garments with alleged magical attributes, which could only be seen by those with sufficient perceptiveness. At the end of the tale, it is the naivety of a child which breaks the vicious circle of bewilderment and fear brought about by the monarch upon his subjects, when it cries out: "the emperor is naked! ("o rei está nu" in Portuguese).

In a time where our highest-ranking statesmen are the subjects of criminal investigation, and suspicion befalls upon the judges themselves, it is important to once again point to the "empty" spectacle of power. On the other hand, against the false morality which accompanies this political crisis, one must exalt the power of the gesture that consists in, once a year, us collectively stripping off our garments in public, in the centre of our cities.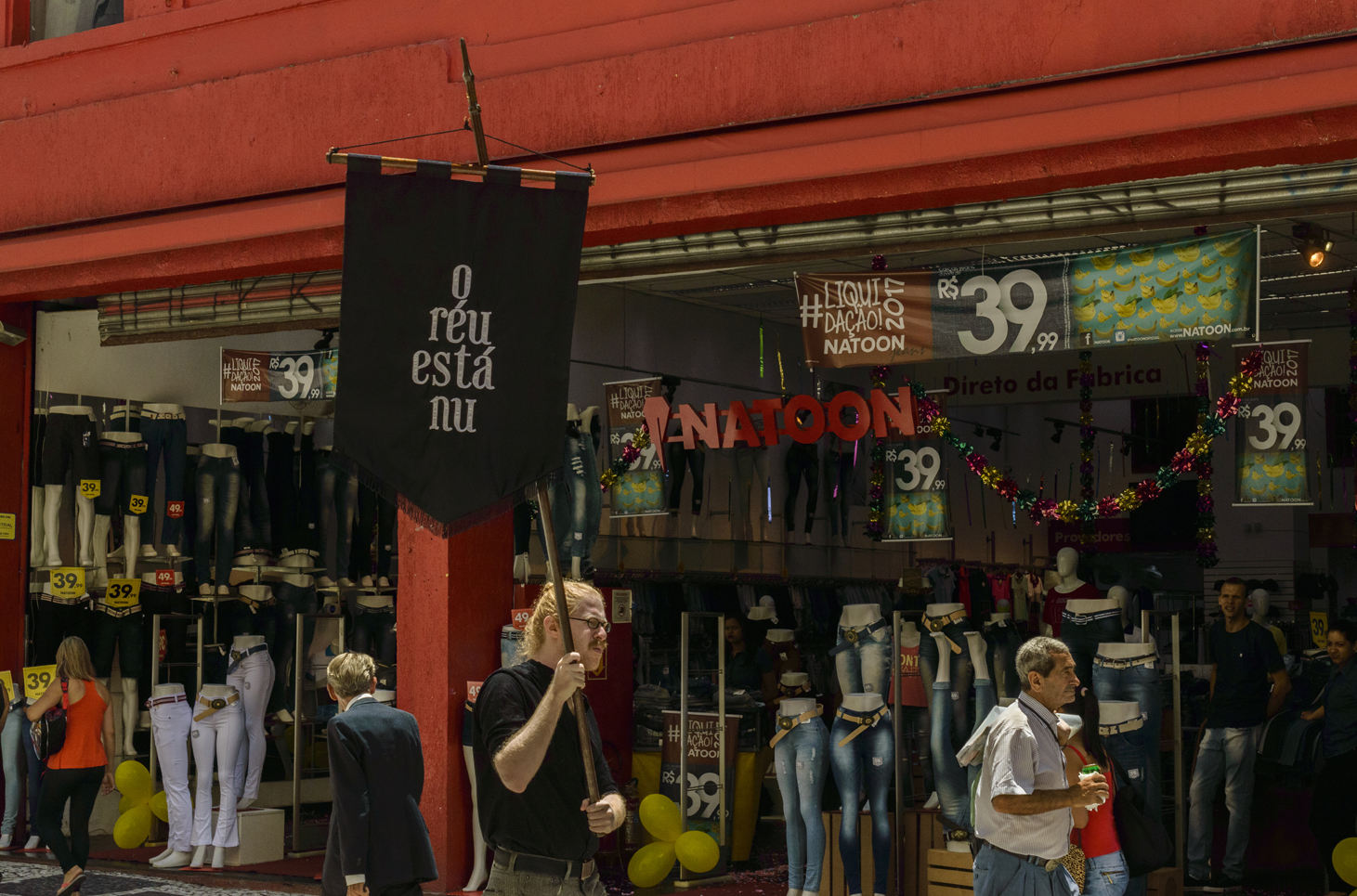 Performance > a march carried out during the 2017 carnival in the streets of São Paulo
credits
photography Pedro Victor Brandão